The Team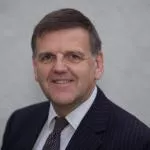 Simon Jones
Managing Director and Principal Consultant
Simon is an AA Registered Consultant and Fellow of the Arboricultrual Association who has been working in arboriculture for over 30 years. He started his career in arboricultural contracting and then consultancy in Dorset and then moved to Surrey and set up SJAtrees in 1995. Simon enjoys working on complex sites and being able to find solutions that allow important trees to be retained without compromising the development potential of sites, which therefore are acceptable to both his clients and the local planning authority. He is particularly interested in the historical and landscape value of mature trees and finding practical and pragmatic ways of designing layouts in such a way that they can be retained. Simon has appeared as an expert witness in court cases and at both public inquiries and informal planning hearings.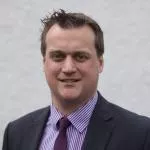 Frank Spooner
Operations Director & Senior Consultant
Frank became an AA Registered Consultant in the summer of 2019, he is a professional membership of the Arboricultural Association and has a Bachelor of Science honours degree in biology. Frank's arboricultural career started in 2004 as a hands-on contractor before he became a local authority tree officer. Frank joined SJAtrees in 2014 and was appointed an associate consultant in 2016, he enjoys working with our client's design teams to ensure trees contribute to the design of new developments. Frank's arboricultural qualifications include the Arboricultural Association's TechCert, the ISA TRAQ Certificate and the LANTRA Professional Tree Inspection Certificate. Frank has appeared as an expert witness at both public inquiries and informal planning hearings.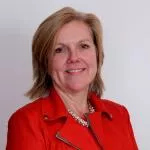 Claire Jones
Financial Director and Company Secretary
Claire has worked for SJAtrees for over 15 years. She brings to the business finance and marketing skills acquired through her previous work at HSBC in London and especially enjoys working with our development clients on a wide range of projects.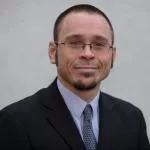 Nigel Kirby
Consultant
Nigel spent four years as a tree surgery team leader tending the London Borough Council contracts for Wandsworth and Hammersmith & Fulham. After further study gaining the RFS level 2 qualification he joined SJA initially as a Surveyor Technician to further his professional and academic ability. Three and a half years on and specialising in dealing with both on-site and off-site interaction with clients and contractors, Nigel has risen to the level of Consultant. Nigel has recently completed his Level 4 Diploma in Arboriculture and looks forward to the next challenge in his new role.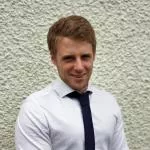 Finn Cullerne
Consultant
Finn received his Bachelor of Science honours degree in biology at Sussex University after which he spent two years studying for a level 3 diploma in forestry and arboriculture at Pershore Horticultural College. Finn then spent four years gaining experience in practical arboriculture as a climbing arborist across the UK and New Zealand. In 2017 he took on a post as a tree officer for Worcester City Council to progress his career in the more technical side of arboriculture before leaving to further his career in arboriculture with SJAtrees in 2018. Since joining SJAtrees, Finn has earned his TRAQ.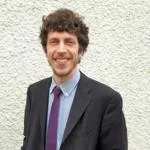 Anthony Harte
Consultant
After completing an RFS level 2 qualification in arboriculture Anthony went on to work at Glendale, Sevenoaks, where he spent 5 years as a climbing arborist, eventually becoming a team leader there. After deciding to pursue a career in the technical side of arboriculture, Anthony undertook his professional tree inspection qualification before joining SJA as a Surveyor Technician and has since earned his TRAQ.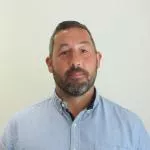 Simon Gladman
Arboricultural Surveyor/Technician
Simon passed his 10-week tree surgery for craftsmen course at Merrist Wood College in 2008 and worked as a climbing arborist and team leader for a south London tree surgery company before starting his own tree surgery business in 2013. His interest in trees and experience helped him to advise clients on the best way to manage their trees and carry out the required remedial work to a high standard. Wanting to get into the technical side of the industry he returned to Merrist Wood College and has recently completed his Level 4 in Arboriculture. He is excited to continue to learn and be part of the team at SJA trees.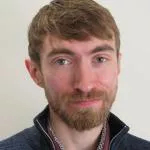 Will Hovell
Arboricultural Surveyor/Technician
Will studied arboriculture and forestry at Moulton College and achieved his extended level 3 diploma before working as a Countryside Ranger in Northamptonshire, carrying out woodland and habitat management works then as an arborist climber in Milton Keynes. Will then joined SJAtrees as a surveyor technician in 2021 to further pursue his interest in the scientific side of arboriculture and has since earned his PTI qualification.